Highlights from my résumé follow below. Please check out my LinkedIn profile for a detailed chronological résumé.
***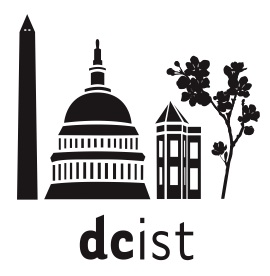 DCist.com
Founding Co-Editor
July 2004-July 2005
» I launched DCist.com, the fifth local news blogging franchise for New York-based Gothamist LLC, as a sideproject in 2004 while working at Roll Call. The blogging community in the nation's capital was fairly small at the time and DCist was an early leader in elevating the voices of local bloggers. In addition to serving as the primary news blogger and site editor, I helped recruit volunteer contributors who wrote about arts, sports and other subject areas of local interest. DCist has evolved into profitable operation and a competitive player in the local news landscape, jumpstarting the careers of many local writers. A year after launch, my work getting DCist off the ground caught the attention of The Washington Post, which hired me away to help launch a blog-based website for the newspaper's free commuter daily, Express.
***

New York Observer/Politicker.com
Deputy Managing Editor


March 2008-December 2008
» During the 2008 election cycle, I worked on an ambitious project at The New York Observer to expand its politics brand nationally by building a collection of state-based franchise websites to cover presidential, congressional, gubernatorial and state legislative races in addition to other news coming out of state capitals. From my base of operations in New York City, I helped manage the decentralized editorial operations of more than 30 reporters spread across 17 states, the Washington, D.C., bureau, two morning email news digest producers and a small team of copy editors. Working with the executive team from the Observer Media Group, I helped execute Politicker's branding and marketing strategy and assisted with events planning. The largest project I oversaw at Politicker was the production of the Pindell Report, a database-centric platform that tracked election developments in presidential, congressional and gubernatorial races across the nation during the 2008 election cycle.
***

Washington Post Express
Local Editor/Web Editor
July 2005-February 2008
» In addition to serving as the Local Editor at Express, I curated the print edition Blog Log, a daily feature popular with readers. I also worked with a special team from WashingtonPost.NewsweekInteractive and The Washington Post Co.'s vice president for development where I helped conceptualize, plan and launch a standalone website for Express in 2006, which has since been integrated into washingtonpost.com. As the lead blogger, I was the website's primary voice and used the Express platform as an early experimental tool to aggregate and repackage Washington Post content for Express readers online. Additionally, I worked with a washingtonpost.com team on Local Explorer, a city-guide tool powered by Google Maps.
***
Washington City Paper
Deputy Managing Editor
June 2010-July 2011
» As Deputy Managing Editor, I managed the production schedule for Washington City Paper's weekly print edition, serving as the lead copy editor and directing traffic for staff reporters, freelance writers, editors, designers, advertising staff and off-site printers to assemble the  various parts of the print edition. In addition to my weekly print duties, I wrote two cover stories for the paper, filled in for five months as the interim Young & Hungry restaurant blogger, occasionally penned the Loose Lips Daily local politics digest and contributed other content to washingtoncitypaper.com.
***

The Huffington Post
Washington D.C. Editor
August 2011-January 2013
» In 2011, I launched HuffPost's local edition covering news in the District of Columbia, Maryland and Virginia. Based in HuffPost's national D.C. bureau, I coordinated with the Politics team on stories of mutual interest, edited the work of writers and interns, managed stories on the local homepage and produced local stories of national interest in conjunction with the national homepage team based in New York.
***

Roll Call 
Copy Editor/Web Producer/Writer
January 2003-July 2005
» Roll Call's copy desk is the engine that drives the production schedule, serving as the communications relay point between editors, reporters, photographers and layout staffers. In addition to copy editing stories, writing captions, crafting headlines and proofing pages, I managed the production process for uploading print-edition content to the website. I oversaw the production of special policy issues covering topics like defense, transportation and energy. I also contributed to the K Street Files lobbying column. Before I left Roll Call for the Washington Post Express, I helped develop the content architecture for Roll Call's award-winning 2006 Election Map, which served as the foundation for future iterations of the map.
***
SKILLS
I've worked with a variety of production applications and content management systems, including WordPress, Drupal, Movable Type, InDesign/InCopy, QPS Copy Desk and have proficiencies in the Microsoft Office suite, Google applications, HTML, Adobe Photoshop, digital photography and social media platforms, including Facebook, Twitter, Google+, LinkedIn and Pinterest. I'm most familiar with Associated Press style rules and practices. At different publications have had to adapt some AP style rules for local use and in-house style preferences.